Once you select Purchase Orders from the navigation pane, you are immediately greeted with all your currently open POs, i.e. those which are not in the Completed tab, which is found under the "All Open" tab. Check out this video or read on below to guide you through the All Open Tab.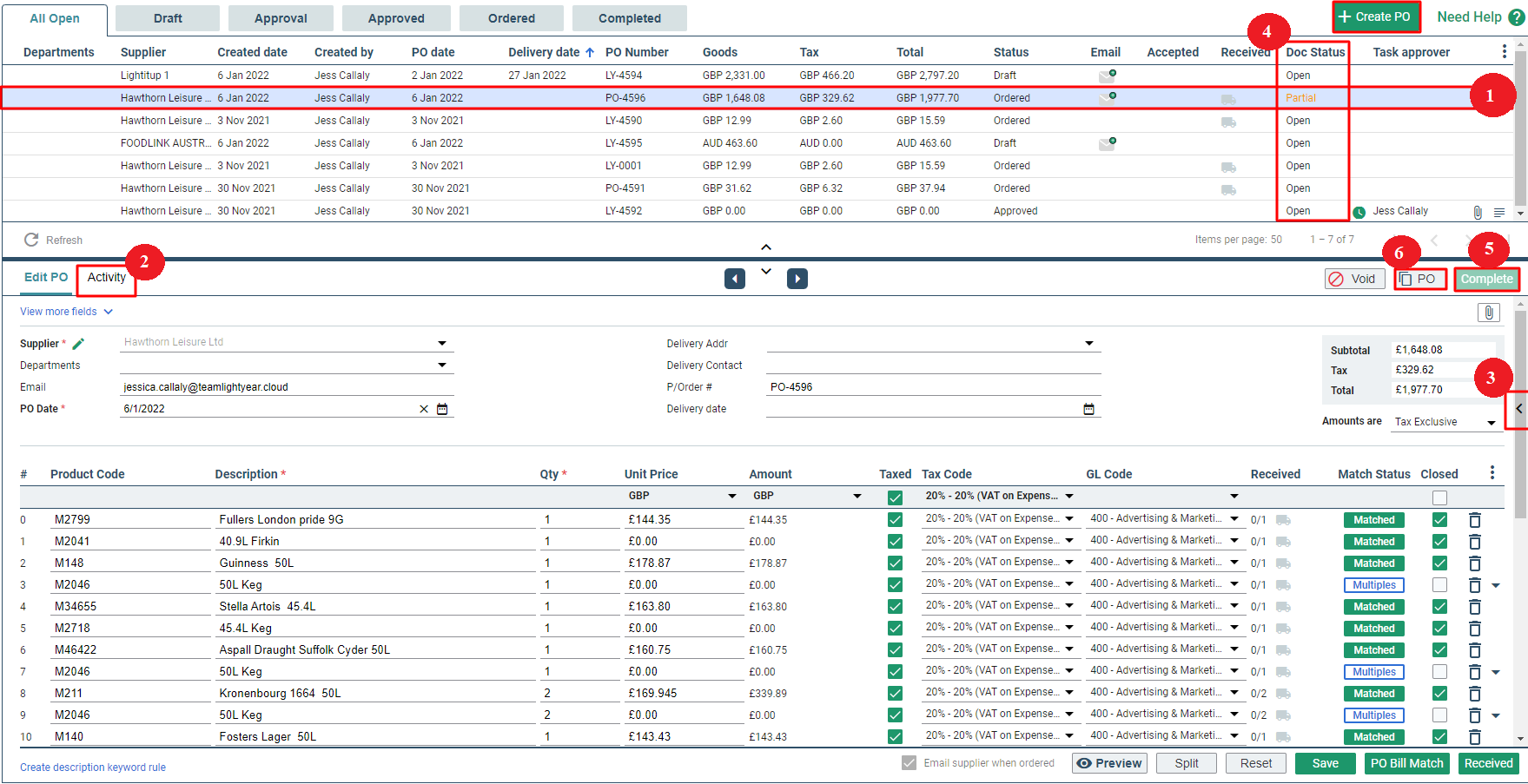 Here you can click through the selection of POs from Panel 1. Click on the line and you will be able to see the data presented in Panel 2.
You can also view notes and audit history via Activity > Activity.

Panel 3 is collapsible and will present you the image of the PO as required.

Depending on the status of the PO that you've selected from Panel 1, you'll see the corresponding actions required to move the PO through the process.

For example, in this screenshot, I have selected an "Ordered" status PO. In order to move it along, I can choose to Complete.

Copy this PO and enter the information into a new PO
You can perform the same actions found across other tabs which include saving any edits, trash a PO, paperclip supporting documents from here.

From here, you can also create a new PO. Follow
this link
to walk you through this process. Otherwise, you can move on to the
Draft Tab
.