30th January

Bug Fix: Accountancy Software - Sage Intacct: Attachments

Some Sage Intacct users were seeing issues where they were unable to view the Attachment Folder list in their Accountancy Software Settings, which was then causing some attachment exports to fail.

This has now been resolved, so users can see this Folder list as expected.
20th January

Copy GL Codes, Categories and Misc. Ref from Purchase Order to Bill

When PO/Bill lines have been matched, users can now Copy Coding from the PO lines to the Bill lines within the Bill PO Match modal to ensure the GL Codes, Category 1 and 2, and Misc. Ref fields hold the same data.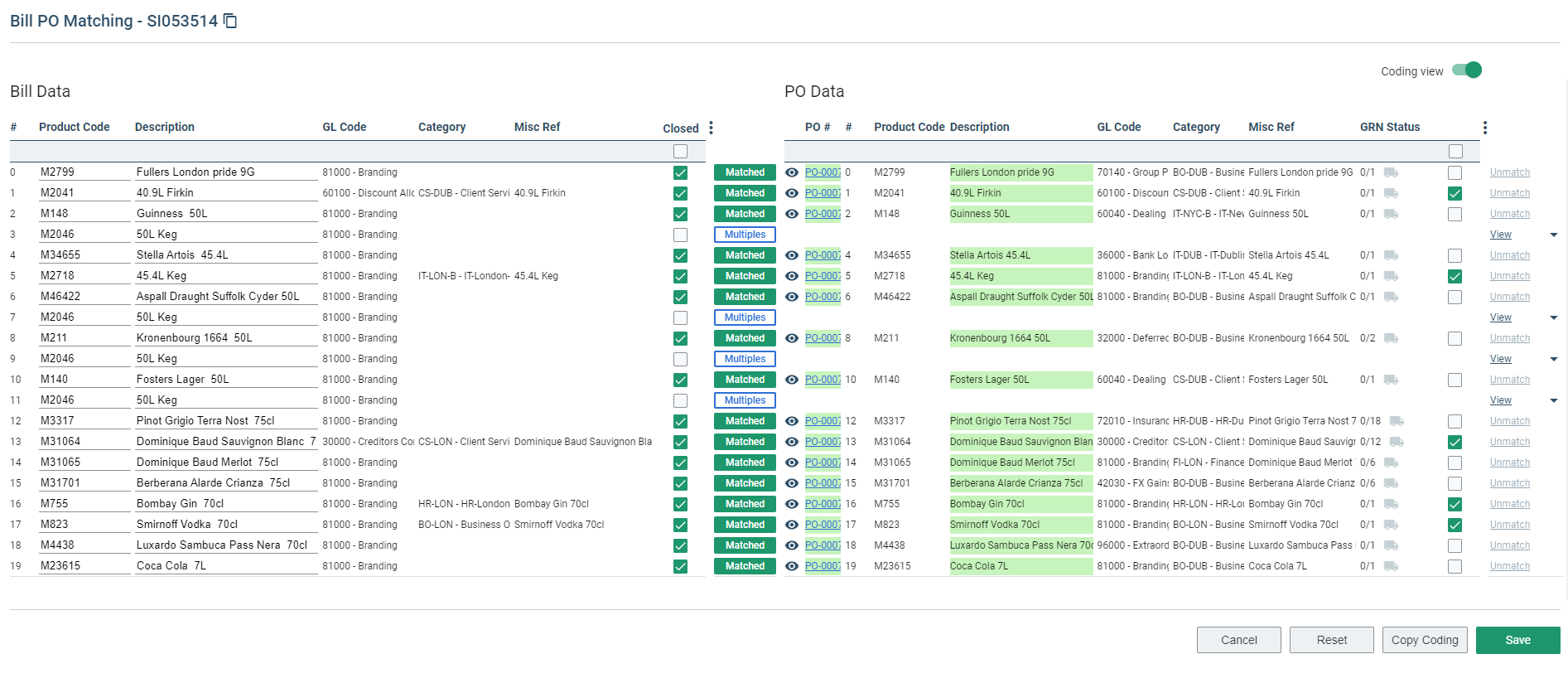 For full details on how this works, click
here
!
19th January

My Tasks: Send Supplier Email and Dispute

Within the My Tasks page users with Task Approval permission will now be able to Dispute documents and Email Suppliers.

To do this, click More > select the relevant option.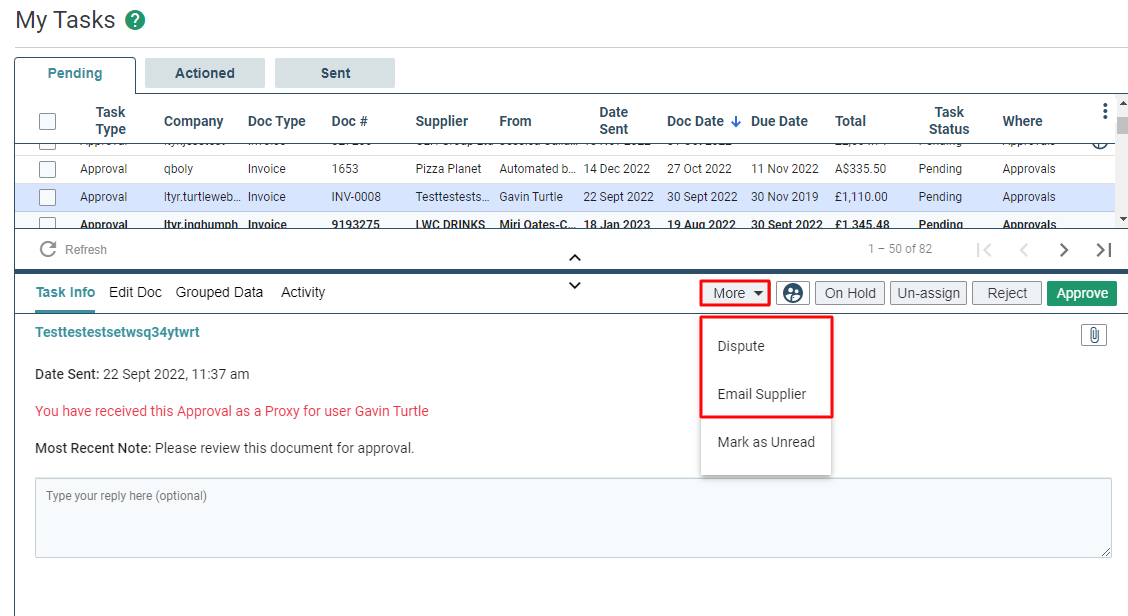 5th January

Accountancy Software - Sage 300: Due Date

The Due Date field is now required when Signing Off an Invoice/Credit Note/Receipt within an account connected to Sage 300.
4th January

Create Company Process

Users will see an easier process when Creating a new Company, whether this be a Standalone company, a Parent company, or a Child linked to the Parent.

While in the Parent Company, users will see the option to Create new client company, which creates a Child account, and a secondary option to Create new standalone company which creates an account with a separate billing plan.


After clicking Create new standalone company, users will be prompted to confirm their choice or return to the previous screen.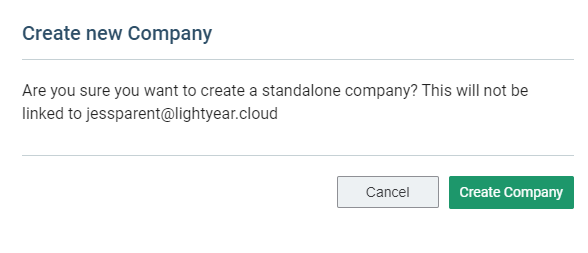 While in a Child company or Standalone company, users will only see the option to Create new standalone company.

We hope this will make it clearer which type of company is being created.