27th October

Date Validation

Within the Date fields in Lightyear, users will no longer be able to save a non-date.

For example, in a Delivery Date, Invoice Date, Due Date, etc. field, the Date can only be saved when a valid date has been entered.
26th October

Accounting Software: MYOB Enhancements🎉
We have released some additional enhancements to our MYOB integration!!

Users will now be able to make use of the following features:

Create MYOB Suppliers from with Lightyear

Import additional details from MYOB to Lightyear, including Default GL Code, Default Tax Code, Bank Account Details, and use this to create Suppliers within Lightyear

Send bill/credit note attachments to MYOB on export

Automatic rounding in MYOB

and make use of our Auto Publish feature. More information on this can be found here!

Don't forget to reconnect to MYOB when you log into Lightyear. Set your default tax/tax free codes in Accountancy > Tax Codes, and a Rounding GL within Accountancy > GL Codes
21st October

Ability to Search when Copying Rules

Within the Copy Rules modal, users can now search their list of Suppliers to make copying quicker and easier.

This function is available when copying Keyword Rules, Description Rules and Approval by Value Conditions.

Select the rules to copy as normal, and within the modal you'll see a new Search field. Start typing and hit Search to get the desired result.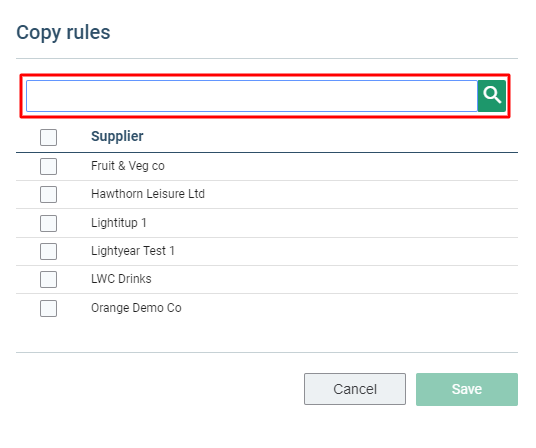 18th October

Mobile App: On Hold, Un-Assign and Re-Assign Approval Tasks

Users on the Mobile App can now place an Approval Task On Hold and Re-Assign to another user.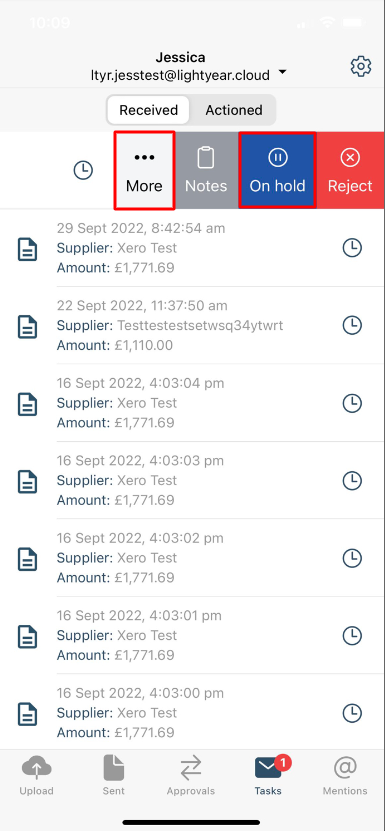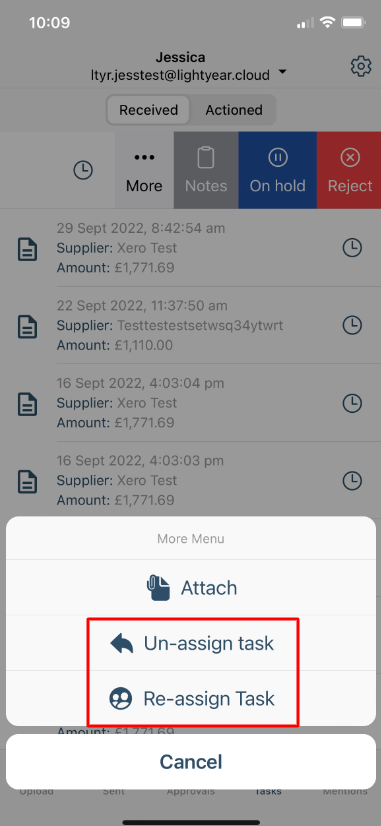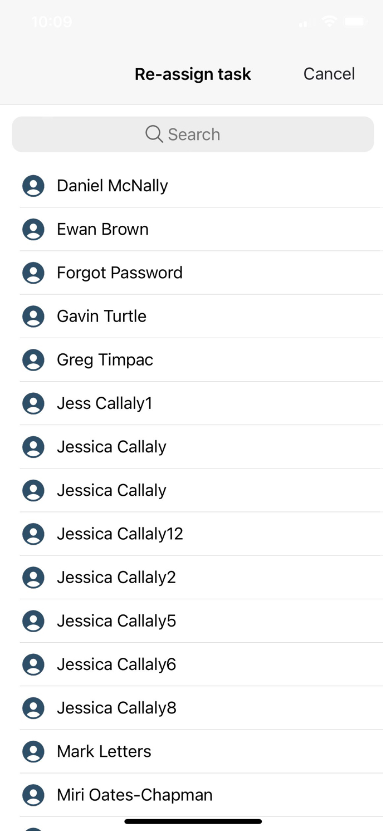 To do this, swipe the task as if you were to Reject it, and click More > and choose to action as needed.

When Re-Assigning a task, a modal will appear asking to select a user to re-assign to.
Mobile App: View Multiple Attachments

Previously in the Mobile App, users were only able to view the first attachment added to the document via paperclip.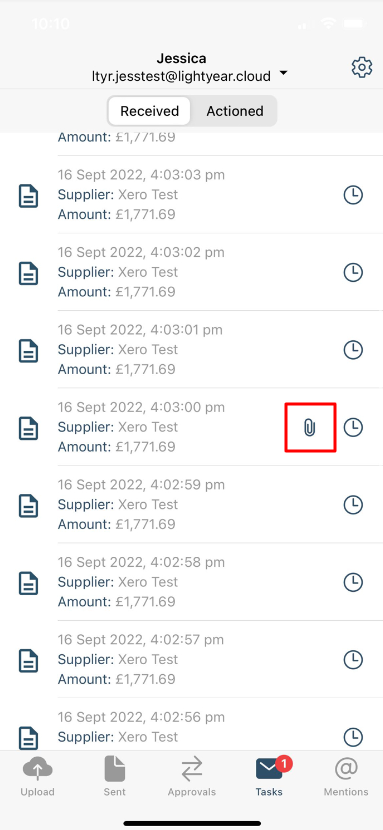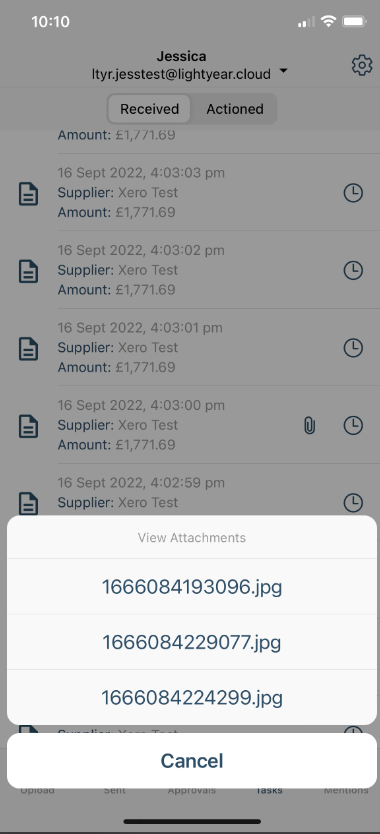 Now, users can view and open multiple attachments. To do this, click the paperclip icon next to the document and select the relevant attachment to open.
Mobile App: View Notes

Within the Mobile App, users can now View historic notes added to documents, as well as add their own.

In the Approvals area, swipe the task as if you were to Reject it and click Notes. This will take you to a page with a list view of all notes, with the most recent appearing first.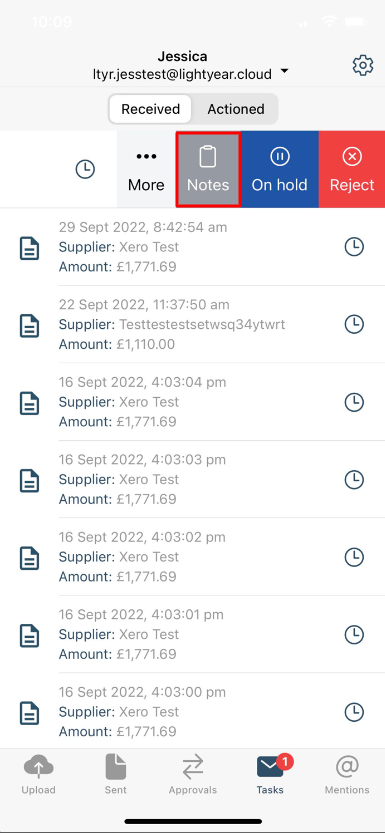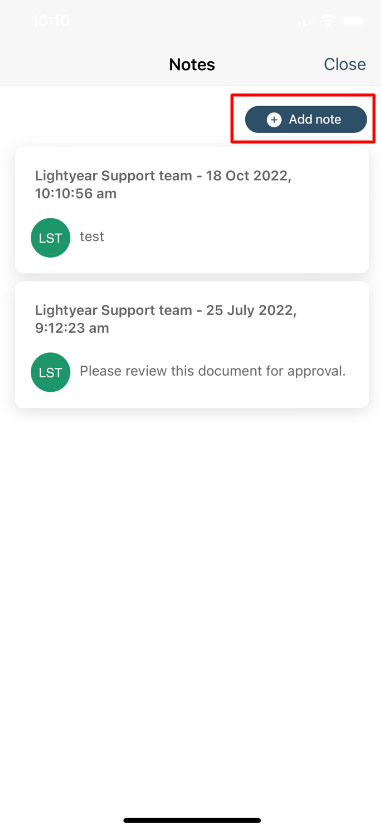 To add a new note, click Add Note in the top right, type in your Note and click Submit.
Mobile App: Login Enhancements

We have made some visual changes to our Login page on the Mobile App.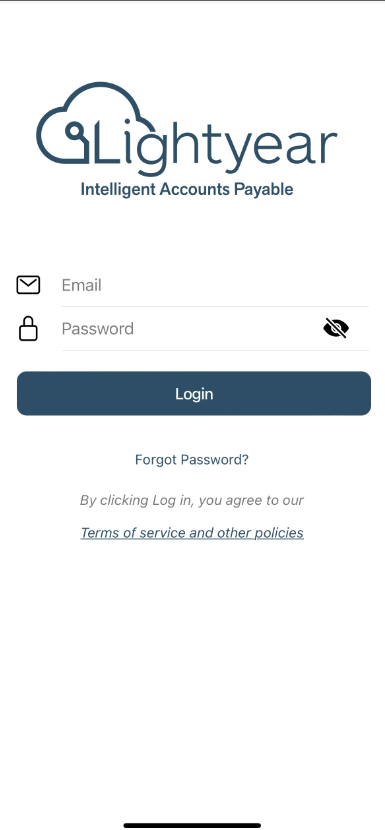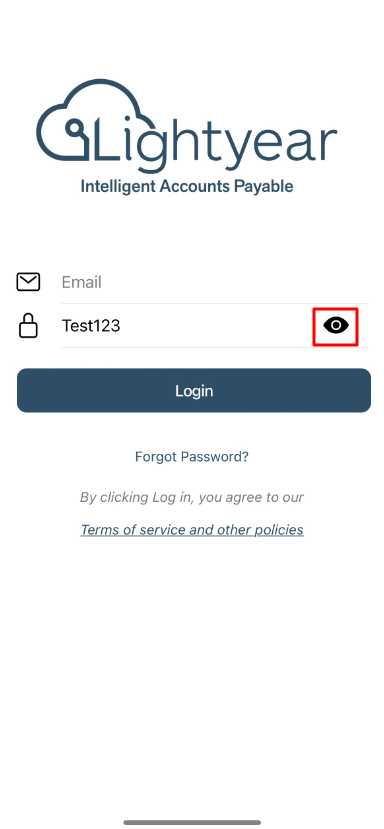 Within these enhancements, we have added the ability to Show/Hide your password as you're typing it. If you enter your password incorrectly, and need to backspace to make changes, rather than the whole password being deleted in one click, we will store the entire password for characters to be backspaced individually.
11th October

Purchase Orders: Send to Approved and Send for Approval

We have changed the labels within the Create PO screen.

Previously, the button in the bottom right showed Send for Approval, which sent the PO into the Approval tab, and Approve, which sent the PO into the Approved tab.

Now, this button will show Send to Approved by default, which sends the PO into the Approval tab. Send for Approval is located in the dropdown menu, which still sends the PO to Approval.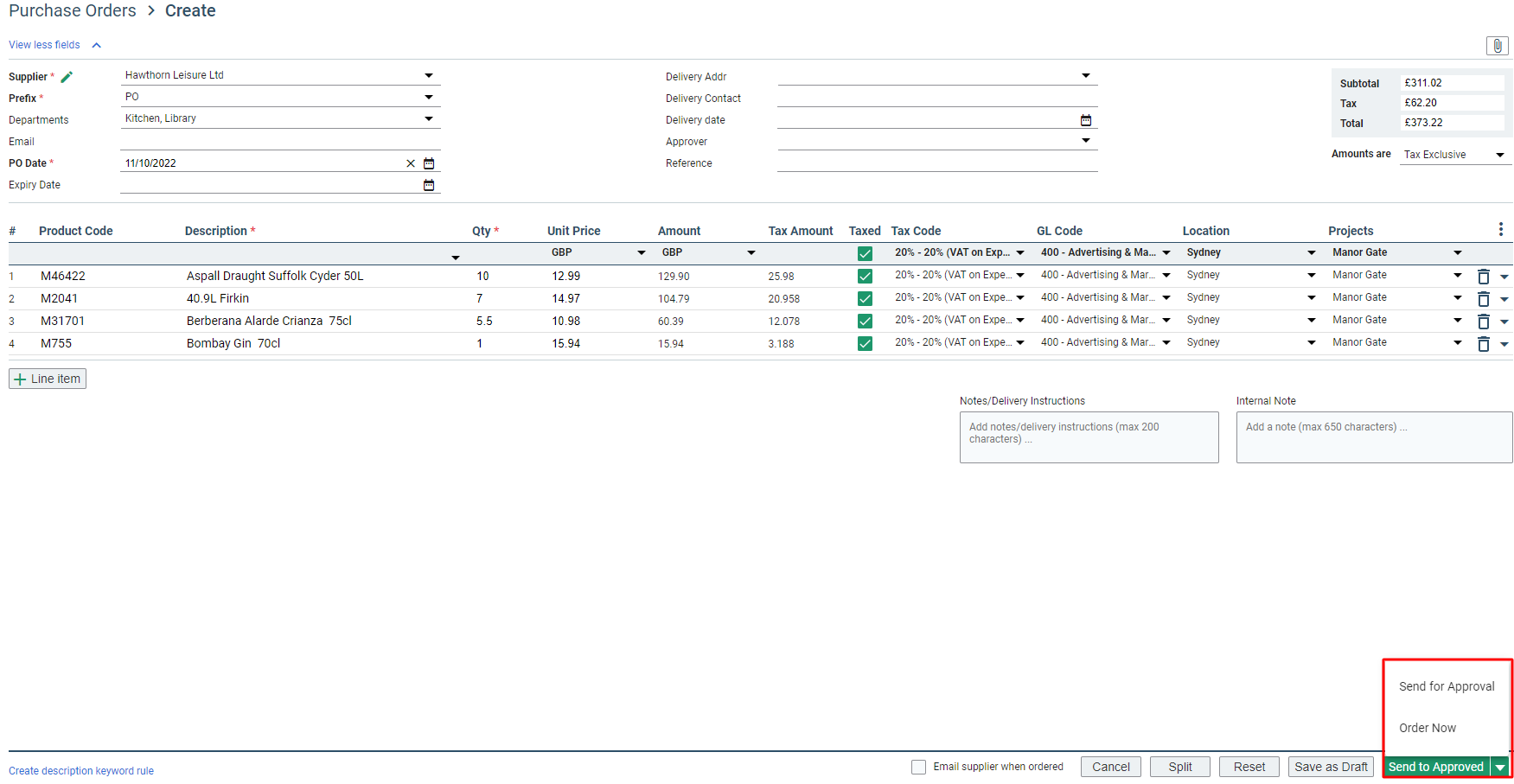 Purchase Orders: Copy to PO within My Tasks

Users with Create PO permissions can now Copy to PO within the My Tasks page.

To do this, click More > Create PO, which will take you to the Create PO screen with prefilled details based on the bill.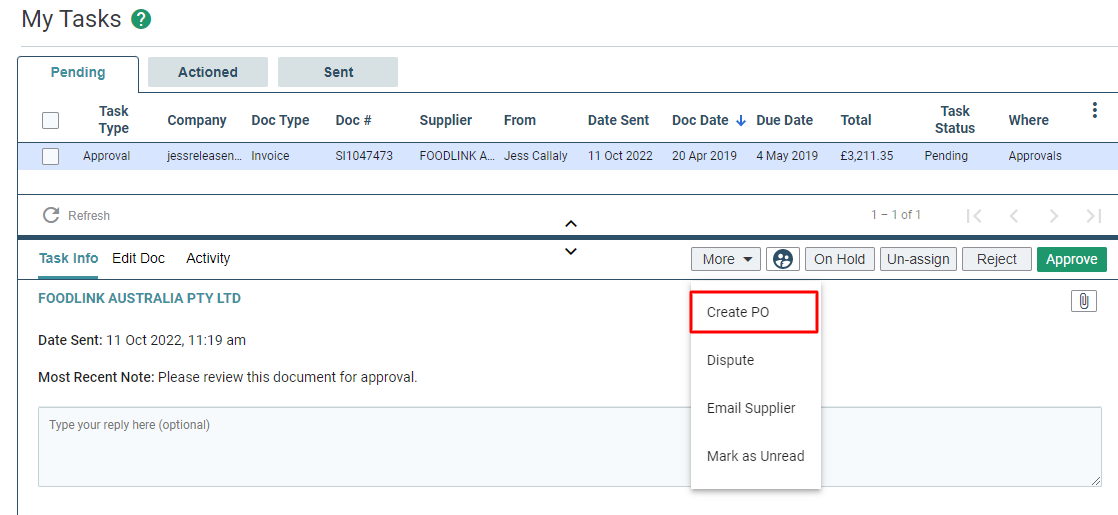 7th October

Bug Fixes

Fixes have been released for the following issues:

Default Tax/Tax Free not saving correctly in Accountancy > Tax Rates

Purchase Order Conditional Task icon appearing twice

Bank Audit History not appearing correctly in Suppliers

Fixed Assets (Fuelsoft) not appearing correctly in My Tasks

Archive - Document Level report not populating the Signed Off By column correctly if the document had been Signed Off in bulk

Archive - Line Level report not Sorting correctly within the Search Results

Archive - Purchase Order report not giving correct data within Search Results when searching by Reference