30th November

Accountancy Software: WCBS/PASS - Add URL to Export CSV

Accounts connected to WCBS will see a new Accountancy Software Setting to add the Lightyear Doc URL to their export CSV, allowing them to import this into PASS.
If you would like this feature enabled, please reach out to PASS Support to allow this to be imported into your PASS account first.
22nd November

Show/Hide Password on Login

While in the Login screen, users can toggle between making the Password visible, or keeping it hidden. This will make it easier to fix any typos if you make a mistake while logging in!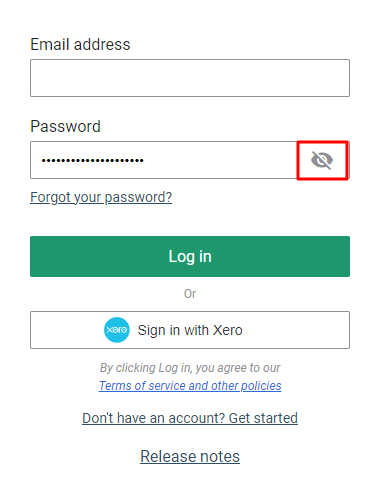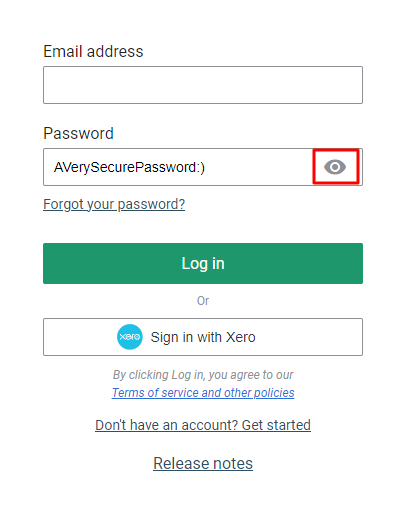 Bug Fix: Amounts Are: Tax Inclusive Rounding

When viewing documents in Lightyear as Amounts Are: Tax Inclusive, users were unable to add an accurate rounding row.

This fix will allow users to add an automatic rounding line on both Amounts Are: Tax Exclusive and Tax Inclusive.
18th November

Direct Link to My Tasks in Approval Email Notification

When a user receives an Email Notification for approving a task, they will see a Go to My Tasks button which directs them straight to the document within My Tasks in Lightyear.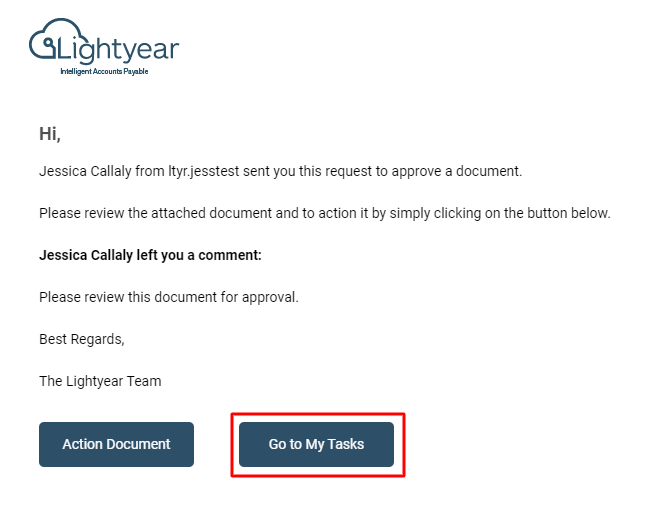 16th November

Accounting Software: QuickBooks Online Enhancements

We have released some additional enhancements to our QuickBooks Online integration!!
Users will now be able to make use of the following features:
Create QuickBooks Online Suppliers from with Lightyear
Import additional details from QuickBooks Online to Lightyear, including Default Tax Code, VAT Number, Country and Currency, and use this to create Suppliers within Lightyear

Automatic rounding in

QuickBooks Online

and make use of our Auto Publish feature. More information on this can be found here!

Don't forget to reconnect to QuickBooks Online when you log into Lightyear. Set your default tax/tax free codes in Accountancy > Tax Codes, and a Rounding GL within Accountancy > GL Codes

15th November

Bug Fix:

Issues surrounding the Read/Unread counter are now resolved. Users will now see the correct number of documents as Unread in their Approvals Workflow, and those documents flagged as Unread will be highlighted in bold.
9th November

Archive - Additional Fields Added to CSV Reports

Within our Archive, we have added additional fields to be included in the CSV download of Export Reports.

Different reports will include different details:

Bill Line Level Report: GL Description (Column U), Total Document Amount (Column R), Total Tax Amount (Column S), Matching Closed? (Column Z)

Bill Doc Level Report:
GL Description
(Column S)
, Currency (Column L)
PO Line Level Report:
GL Description (Column W), Total Document Amount
(Column T), Total Tax Amount (Column U), Category 1 (Column Y), Category 2 (Column Z), Matching Closed? (Column AG)
PO Doc Level Report: Currency (Column K)
Bug Fix: Archive - Exporting Reports
We have fixed an issue where users were unable to export any CSV reports from Lightyear. Please retry any previous attempts that encountered problems during this time.