Before Turning Grouping On

Before you turn Grouping Line Data on, please ensure your Signed Off tab has been cleared. As existing invoices in this tab won't have been grouped, and will cause errors if trying to export.

How Grouping Works

If you would prefer invoices to be exported with data grouped per GL code/Tax Rate/Category, this feature is the one for you! Rather than exporting 100s of line items, coded to a couple different GL codes
/Tax Rate/Category
, you can now export these lines summarised across these GL codes
/Tax Rate/Category
.

When turned on, ALL invoices will be exported using grouped lines.

Every Accountancy Software will have the option to turn this on. Simply head over to Accountancy > Accountancy Software Settings and turn Group Line Item Data to Yes.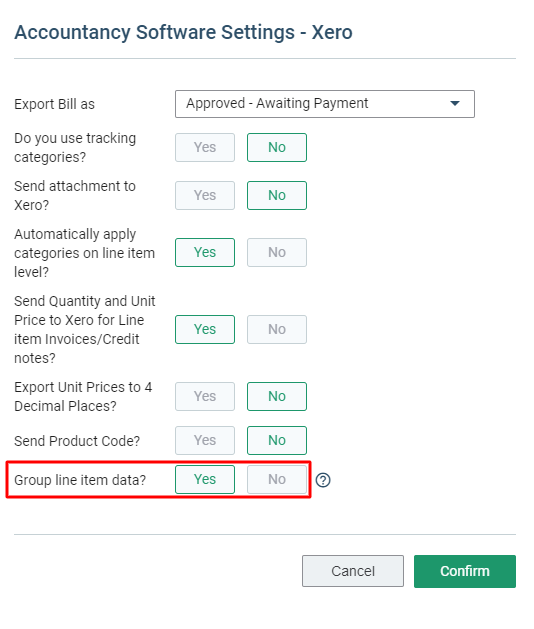 With this turned on, in Approvals tab you will see an extra tab in Panel 2 called Grouped Data.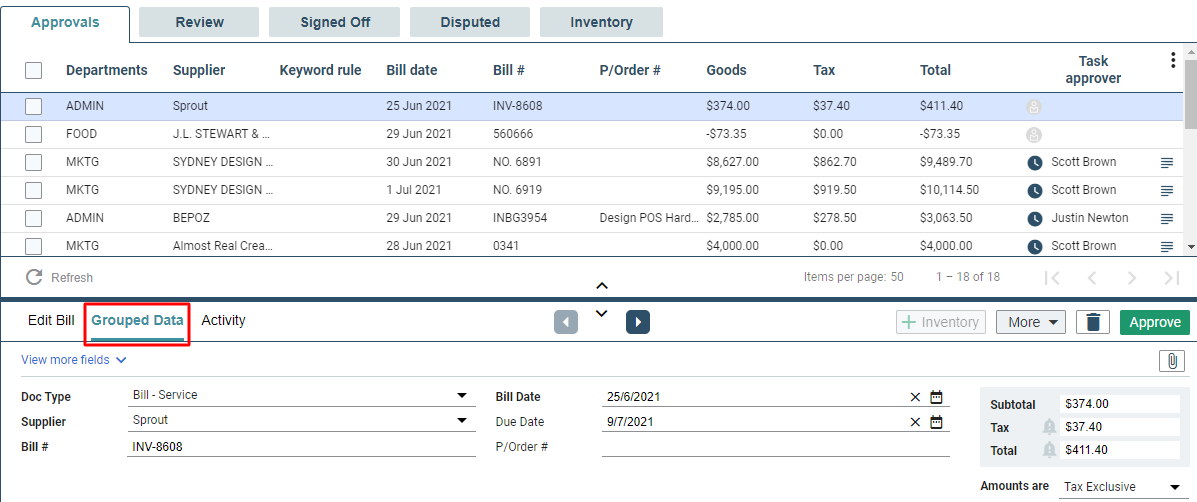 From this tab, you will see the normal 'header' information, such as the Supplier, Invoice Number, Issue Date, etc. In the line items, you will see a condensed version of your invoice, grouped by GL Code
/Tax Rate/Category
. This information will be pulled from the GL Codes used in the Edit Bill tab.
The description column is editable, meaning you can change the name from the GL Code to describe what the grouped items are. For example, if the GL Code is set as GL0100 - Food, you can overwrite this to simply say 'Food'.
Why isn't My Data Grouping?

If you're in the Grouped Data tab, but the data doesn't appear to be showing the correct summarised data, there are a couple things that may have happened. This will look similar to the below: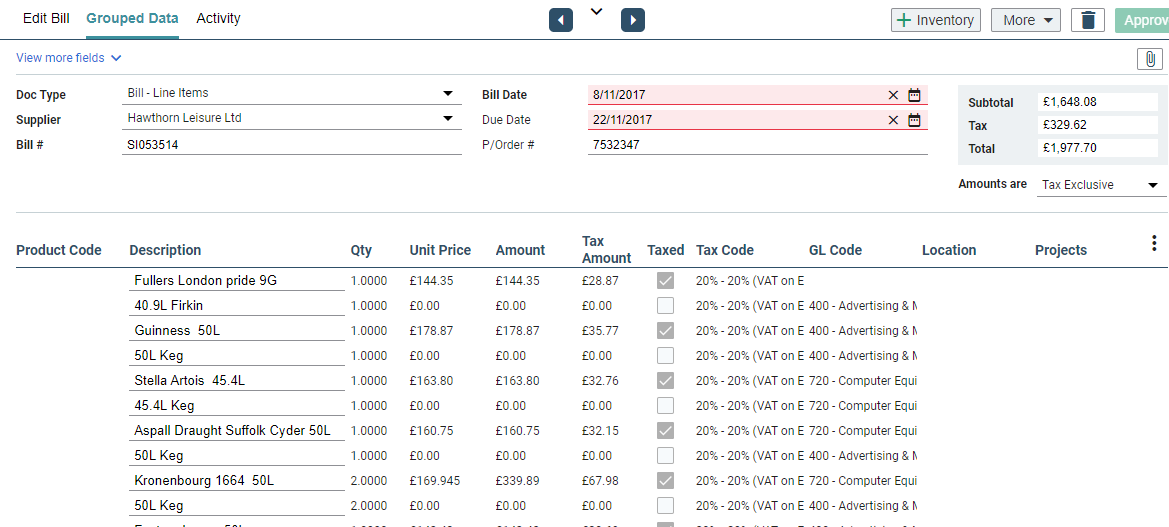 Go back to Edit Bill and make sure all lines have been assigned both a GL Code and Tax Code. If there are any lines missing these codes, it won't group correctly. After assigning the correct Codes, click Save and go to Grouped Data again. You will see your data grouping as expected.

Setting Grouped Data by Supplier

With Grouped data switched on in the Accountancy Software Settings, the Group Line Data option will automatically be switched on for all Suppliers. If you have some suppliers that you wish to export detailed line data for, you can simply switch this setting off at the supplier level. This setting can be found in the Supplier Rules section.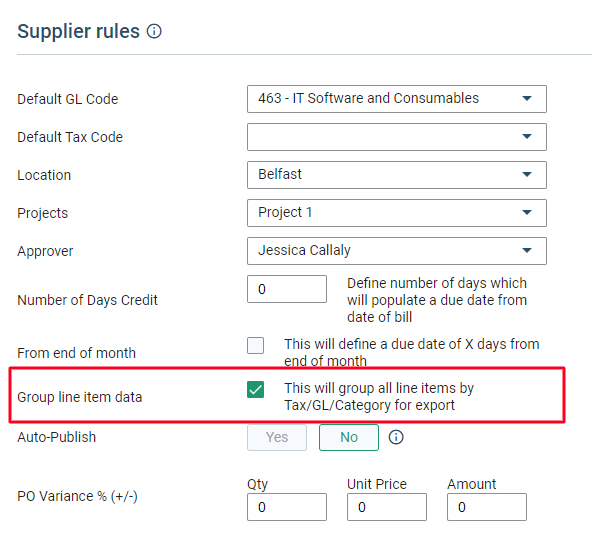 Please note that similarly to when switching grouped data on at the account level, you must ensure that you have no documents from this supplier in your Signed Off tab before making any changes at the Supplier level.