Bulk Approval Task Reminders
If you have a lot of pending tasks waiting on approval, rather than re-sending each task individually, you can bulk resend all pending tasks within your current account.
Head over to the Dashboard tab.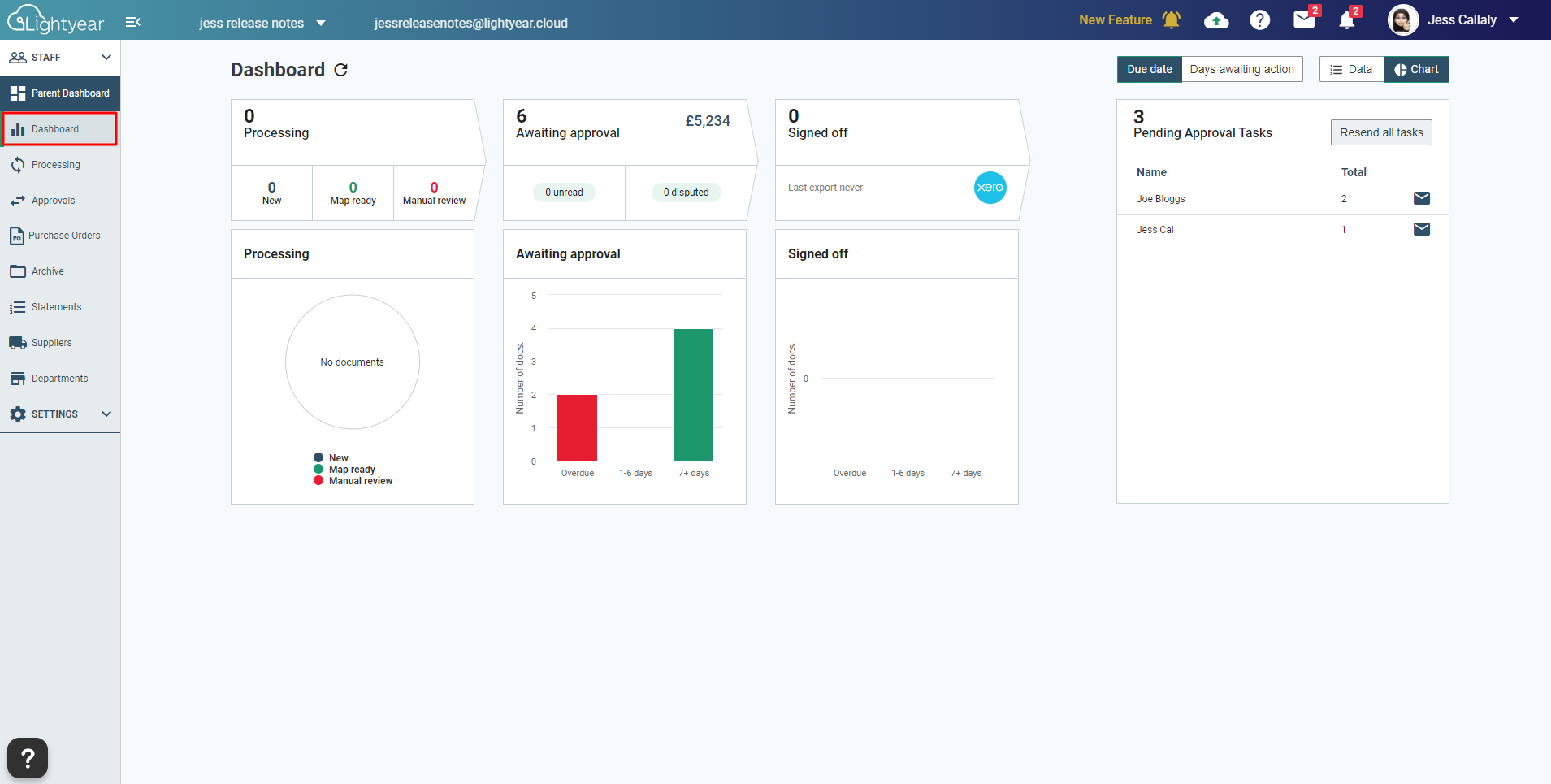 On the right hand side, you'll see a list of all current Pending Tasks within your Lightyear Account, both the User and the number of tasks currently pending will be displayed.

To send an email reminder to an individual user, click the blue envelope icon beside their name.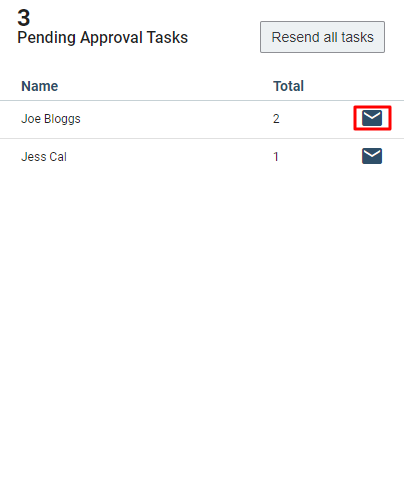 An email reminder will be sent to the user notifying them of the pending tasks they currently have.

Please Note: If a user has 10 pending tasks, only one email will be sent.
To send email reminders to every user on the list, click the Resend All Tasks button at the top.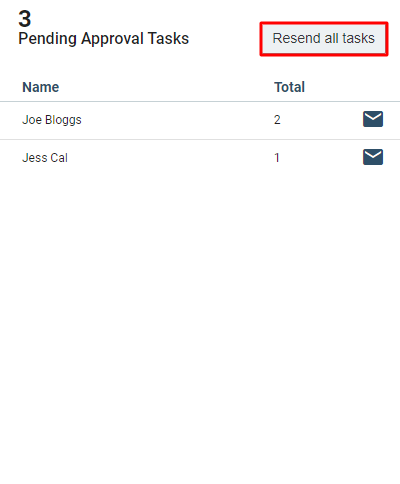 Warning: This feature only works for Lightyear Users. If a task has been sent to an email address of someone who is not a User, this will need to be re-sent manually from the Approvals Tab.

The email reminder for both bulk and individual will look similar to the below screenshot: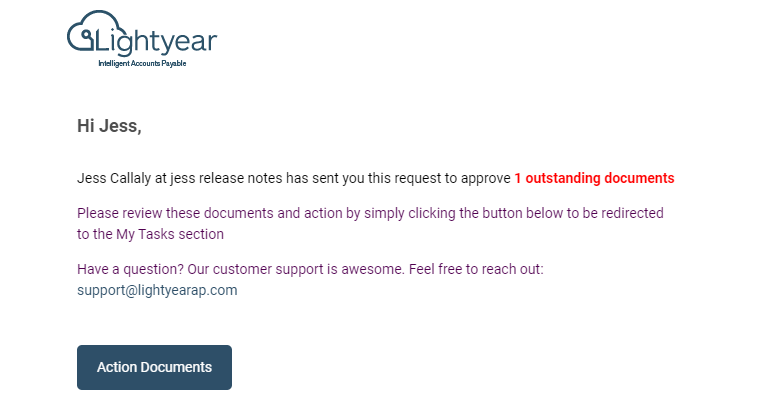 Users will be given an Action Documents button, which will redirect them to the My Tasks page within Lightyear.
Related Articles

Approval by Value

Bill Workflow Setting Approval by Value at a Company Level Users now have the ability to set up conditional approval by amount i.e. if a bill is over a certain amount, User A needs to approve it. If a bill is over another amount, User A and B need ...

Approval Task Requests

What is an Approval Task Request? By sending one to an internal or external user, you are requesting action from them on the sent document. For example: In our team we have Jack, Mark and Lisa. I want to have Lisa approve a particular bill. I send an ...

What is Executive Approval?

Executive Sign Off is an optional feature for your account. You may wish to use Executive Sign Off if your business requires a senior manager, business owner or director to sign off on ALL bills before they are sent to your accountancy software. If ...

Setting your Approval Workflow

Lightyear allows you to define your Approvals steps. Every business is different, so Lightyear lets you control how your invoices are approved, and who can approve them. Invoices are sent to your @lightyear.cloud email address by your suppliers and ...

Choosing the right approvals workflow

Choosing the right workflow is crucial to help you streamline your processes to maximise efficiencies. You can have Lightyear up and running to streamline the purchase to payables process to follow the outline below Before settling on a workflow, it ...